KOREL TUNADOR
Vocal Coach, Songwriter, Multi-Instrumentalist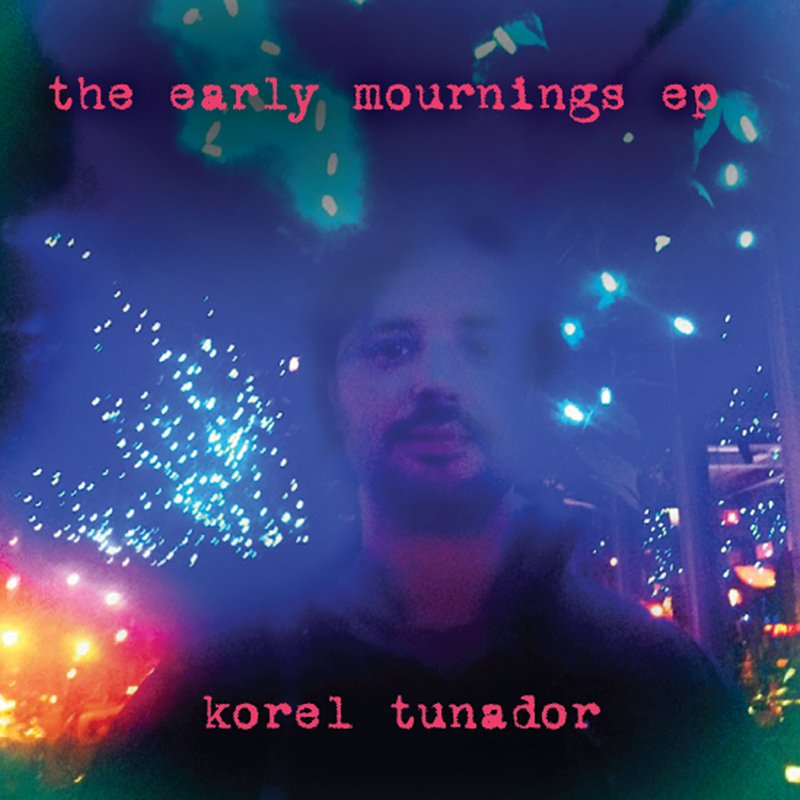 Visit iTunes or CD Baby for a copy of Korel's 2 Solo records, the acoustic and melody based "Not Tomorrows" and the more produced and experimental "The Early Mournings EP"
Rob Thomas (Solo, Matchbox 20) –
I'm just going to say it. You should ONLY be allowed to sing OR play as well as Korel does. The fact that he has such an impressive vocal range AND can play so many instruments so well seems unfair to the rest of us. That said, I feel lucky to be an accomplice in the heist!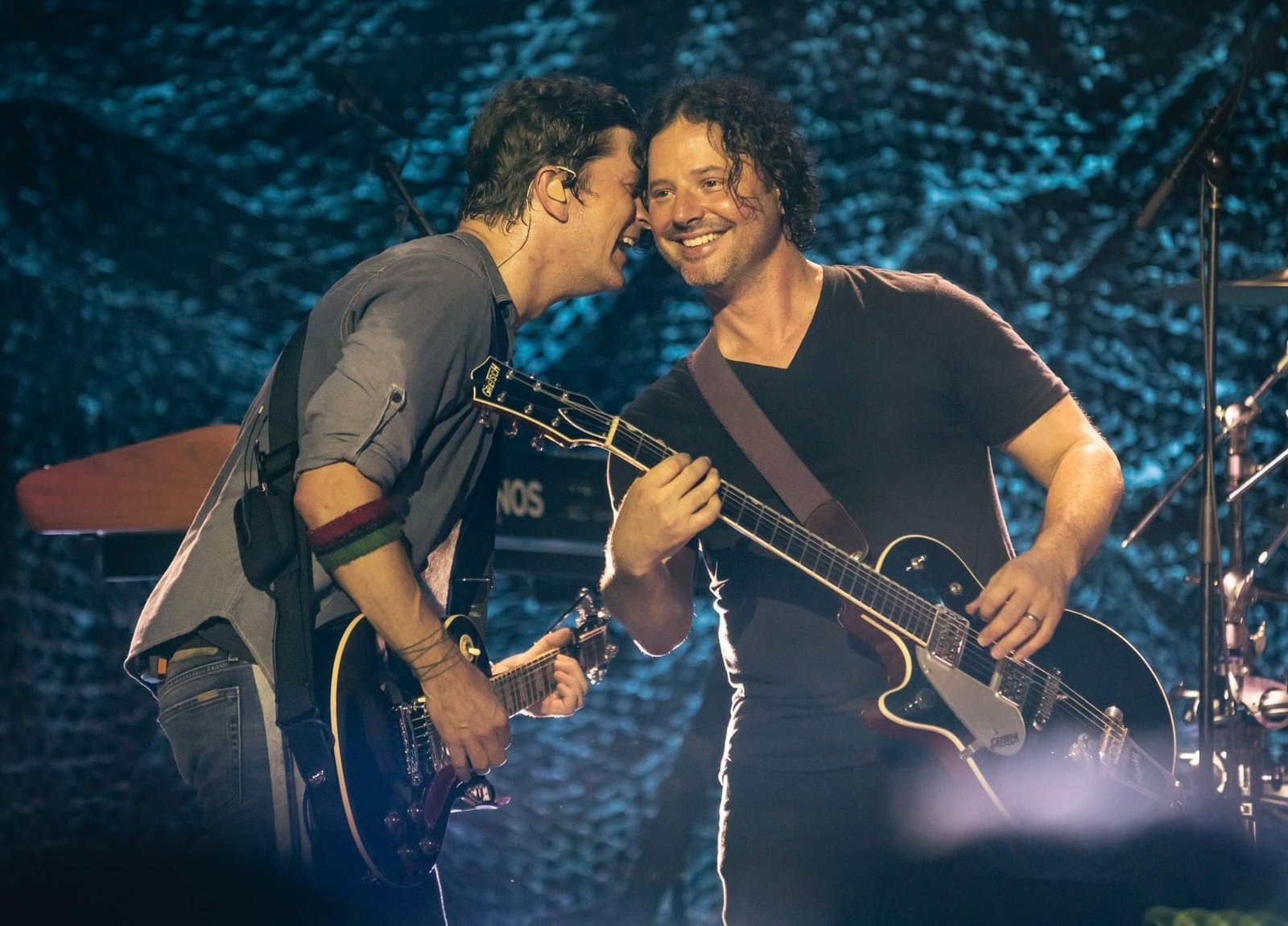 Pepper Rose –
Salt Lake City, UT
In 4 sessions Korel helped me greatly. I went in hoping to expand the range I feel confident singing in. We identified a big break in my range between my head and chest voice and Korel immediately honed in with his targeted exercises that gave me a pathway to bridging the gap. It's been a few months now and I've continued to work with the recordings and I am now singing Joni Mitchel songs in ranges where previously barely anything was coming out. Pretty incredible! My band noticed the difference right away that I'm singing stronger and clearer especially in the highs we worked on. Worth every penny!
Jared Pettys –
Charleston, SC
A former band member told me about Korel's voice lessons and even though I've been singing as a kid, I was looking to make the shift to full time musician and Korel's résumé intrigued me so I thought It'd give it a try!
Korel made it super easy and we had weekly lessons via zoom and I was very pleased with how passionate he was about music and voice and I heard quite a difference in my vocal range and accuracy live at my shows.
I am a full time touring musician but I still feel self conscious about my voice and sound especially when dealing with a pro on the level of Korel but he made me feel so comfortable and he is such a genuine person and I even made a friend out of it!
If you want to step your voice up to the next level. I definitely recommend Korel, you won't regret it!!
Katy Perry –
Korel's never met an instrument he didn't like (or one that didn't like him back)! He's so musically gifted and I'm proud to have had him as part of my band!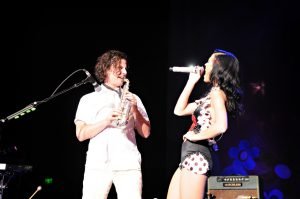 Kim Perez-
Bakersfield, CA
My teenaged son began lessons with Korel about 7 months ago, and we are so pleased with the progress he's made vocally and with his confidence. Korel takes into account the style of music that interests my son and tailors vocal work-outs to best suit him. Korel challenges him, giving him helpful feedback and meaningful critiques. My son is more motivated to practice and looks forward to his sessions. He has the utmost respect for his vocal coach— Korel is very kind and approachable.
We have seen tremendous growth in the short time my son's been with Korel and we look forward to seeing him grow beyond his potential.
John Rzeznik (Goo Goo Dolls) –
Korel is the guy I go to when we're on tour and working out vocal parts. We've been playing and singing together for over a decade and just keeps getting better.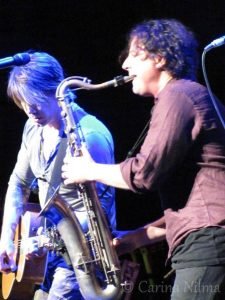 Kerry K –
Los Angeles, CA
Korel is an incredible vocal coach. His expertice in the industry and unique style is refreshing. Every session we have together is different. I am peeling away the layers and discovering my true vocal range and abilities. Through his guidance, I am hearing and feeling new things every week. I highly recommend him for anyone, from those who are wanting to discover their own voice to the professionals who want another ear to fine tune a piece. He is kind, compassionate, patient and a joy to see every week. Thank you Korel!
Elle Ball – (Solo, Katy Perry)
Johannesburg, South Africa
Korel is an enthusiastic and patient vocal coach who employs many handy techniques to help one connect to their voice. To be honest, it took me a while to become disciplined with daily warm-ups again, but the recorded audio from our zoom lessons have helped be build an easy daily routine. Korel's techniques have improved my range and accuracy which have benefited my remote recording work. I would recommend anyone to work with Korel as their vocal coach. He's got a global worldview, tons of first hand experience and a passion for the voice!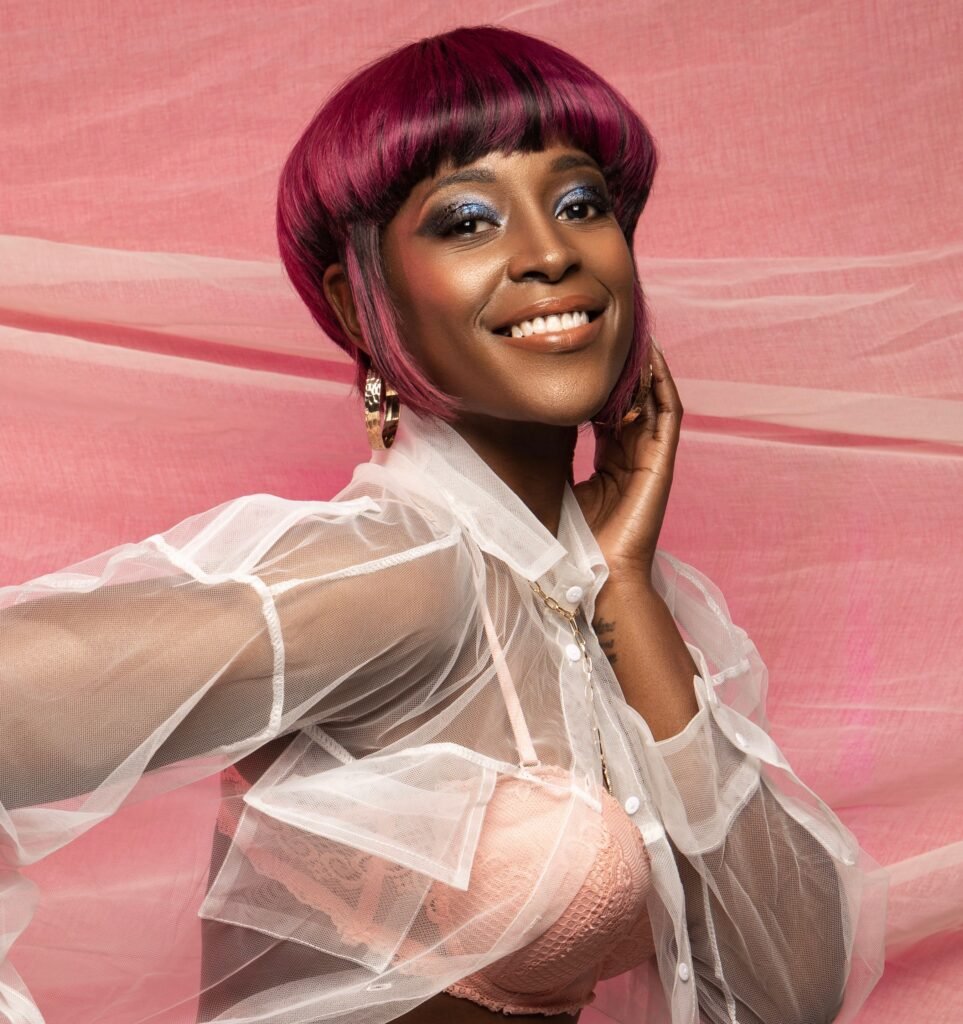 Ashton Toland
Greenville, NC
I have been working with Korel for about four months via zoom calls(I am located in Greensboro, NC) , and could not be more thrilled with the results! Being my first foray into professional vocal training, I was not sure what to expect, but Korel was quick to calm any nerves. The two things I appreciate the most about Korel are that 1: Korel is NOT "transactional" he makes a concerted effort to inquire about my career and family, and is always more that willing to answer questions or give input on anything outside of the context of one of our sessions. I have several times texted him at various hours of the day and he is always punctual with getting back to me. The second thing I appreciate most about our time is his intention to develop my musical capacity as a whole rather than just increasing my technical capacity as a singer. We spend time working on recognizing intervals by ear, as well as looking as songs I am currently writing. He is never hesitant to dive into topics outside of just singing! He is very encouraging and his depth of knowledge has been an incredible resource. I have had several folks come up to me after gigs and note the change in my voice over the last couple of months! Could not recommend him more to anyone looking to improve as a musician!
Bryce Soderberg (Lifehouse, Radio Xx)
Las Vegas, NV
I first met Korel in 2007 while my band Lifehouse was opening for his group, the Goo Goo Dolls. 
I had always admired the way he would approach his singing, as it always sounded like his voice was a locked support to Johnny's, just like how the records sounded.
Fast forward a decade later I have been getting consistent vocal coaching over Zoom with Korel and have become a proficient lead singer.
I started singing at age at 22, very late compared to my playing and gigging experience, so fundamentally It is my second instrument. Korel is aware of this and has me growing exponentially, shaping my thinking and exercise habits vocally through his experience as a singer, guitar player, keyboardist and saxophonist.
Thank you for everything buddy, I owe you!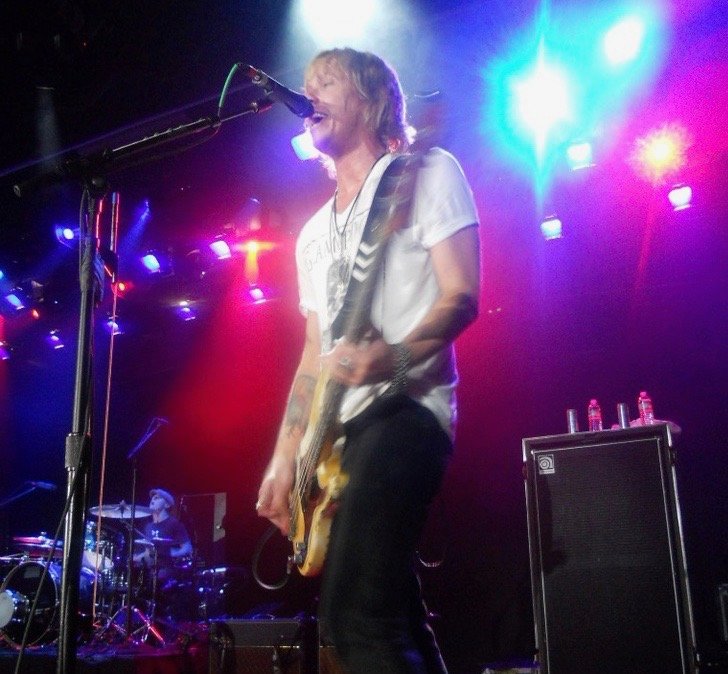 Hannah Arista –
Los Angeles, CA
Korel is THE BEST!!!! First of all, I could literally hang out with him all day on Zoom he is so much fun… but, more importantly, he is an incredible vocal coach/teacher. We do our lessons online which is super convenient and effective. Korel gives me exercises which strengthen my voice in all of the best ways. He comes up with new & fun workouts to fit exactly how I'm looking to build my voice. When I had a show recently I was worried about how my nerves would affect my performance as they sometimes do… I wanted tools to make absolute sure I would sing well whether I was nervous or not. Korel was like a detective when figuring out what could be going wrong and we worked out each and every detail until I felt absolutely solid. When it came time for the concert, I wasn't even as nervous as usual, just knowing that no matter how I felt I would have the tools to sound the way I wanted! I'm forever grateful to Korel and I highly recommend Tunador Vocal Studio to anyone and everyone!!!
Tim Brennan –
Charleston, SC
I'm a 50+ guy who has been in bands for 35+ years but never as the singer. The bands kept me away from the mic!! Ha. But after months of working with Korel, I've been releasing my own material with me on lead vocals and my former band mates are impressed. Legitimately. They're not just being nice. My strongest critics are impressed. I owe it to Korel who has been able to guide me to lock on to notes, find right technique for me, help me understand the techniques to present my melodies and songs with character and in the way I hear them in my head. And sometime better as he will suggest alternate notes and even chords. I've trained with other teachers in person, but Korel is the only one who got me from being accused of being gone deaf, to leading a band. I can't thank him enough.
Nick K –
Houston, TX
Very responsive and adaptive to your needs. Korel was always available to answer questions. We are very lucky to have been connected with him. Highly recommended!
Steve Fekekete (America, Vertical Horizon, Gwen Stefani)
Los Angeles, CA
Korel is a terrific vocal coach with a deep understanding of the mechanics of singing. He's patient, encouraging and a pleasure to work with. I'm grateful to Korel for helping me re-discover my voice and highly recommend him to anyone who wants to take their singing to the next level.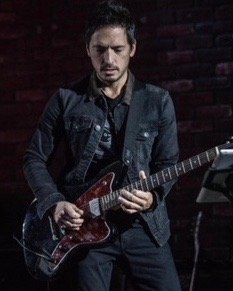 Charissa S. –
Boulder, CO
Korel has been an amazing singing coach. He is patient, passionate and loves what he does! It is a pleasure learning from him and I encourage anyone to try a lesson with Korel.
Casey Baer, Singer/Songwriter –
Los Angeles, CA
There is so much I can say, but to sum it up, Korel is the most talented musician, nicest person and greatest teacher and mentor! We've written music together, we did a series of music videos that he produced, played in a band together, he taught me guitar, and we do ear training together. I've never learned better or more from anyone! He's a true rockstar and has the patience of a saint!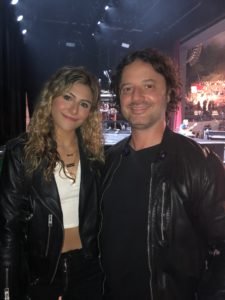 Jay Wiley –
Pittsburgh, PA
Korel has blown my mind with not only his amazingly deep knowledge of the science of vocal training but also the striking ability to pinpoint a specific singer's strengths and weaknesses and dial in the proper techniques to improve both.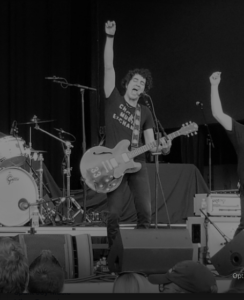 Robert C –
Long Beach, CA
First let me say that Korel is about the nicest guy you will ever meet. I've had a couple of voice lessons with him so far and I've been very impressed not only with his skill but also with how much I'm learning and hearing myself improve. Before the first lesson we had a FaceTime session and then I texted him some suggestions for songs I wanted to learn. When I arrived the first lesson he had the music and words for those songs already prepared. He makes notes and emails me homework after each lesson. He also records songs and scales to help with my practice at home. Since I'm pretty uncomfortable singing in front of others it's great to have a teacher who is always working hard to make the student comfortable.
Phat Man Dee –
 Pittsburgh, PA
Working with Korel for the past year and a half on zoom has been amazing. He's in the hills of California, I'm working and living in Pittsburgh, PA, but I can hear him super clear, and he can hear me. The vocal agility training and strengthening exercises have been top notch, and he's also working with me on my theory so I can become a better songwriter to accompany this new vocal instrument of mine that he's helped me hone. I love working with this excellent artist and serious vocal educator.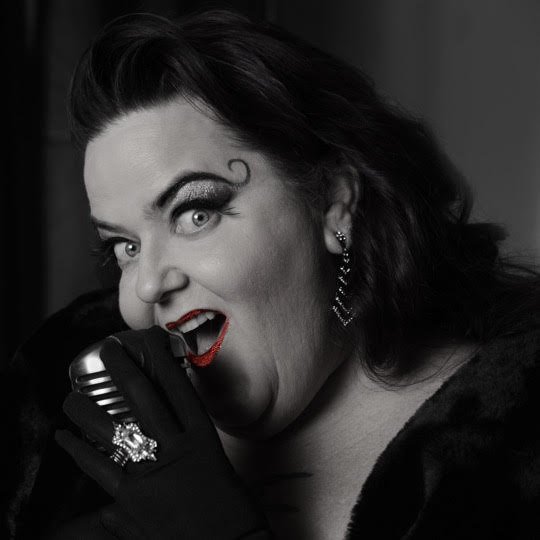 Jona Bloss, Singer/Songwriter –
Los Angeles, CA
One of the best decisions I made as a performer. His techniques and exercises completely changes my vocal range, quality, and how I approach singing.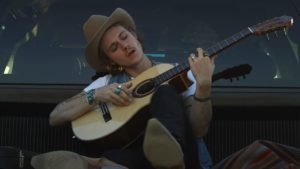 Ivette Garcia, Author, Public Speaker –
Los Angeles, CA
I signed up for vocal lessons with Korel because I've always been self-conscious of my singing voice and needed to work on that in order to overcome my massive stage fright when speaking in public. Korel really made me feel comfortable belting out songs, worked with me to find ways to work with my vocal chords and range, and gave me exercises to warm up and calm down before speaking. I recently got to test all of his teachings during a speaking engagement and I was able to control my voice and manage my nerves. Singing and speaking are very technical arts but they can only reach their full potential with care, patience and by gaining an understanding of the philosophy behind them if you will. Korel is able to teach all of this. He goes above and beyond- even offering to test my podcast recorders to find the one that's best for my voice. He's dedicated, talented and a pleasure to be around with.
Marcia Gilliam –
Dallas, TX
My experience with Korel has been nothing short of amazing. I had been off stage for a long time and really thought I had lost my voice especially my high notes. I started working with Korel and before long I was hitting higher notes than I ever knew I could hit. He is so knowledgeable, patient, quick on the uptake with ideas to help you through different parts of songs.
Doesn't matter that I only see him on Zoom it's like I have a direct portal between me in Dallas and him in Cali. I recommend him to everyone. That said along with his talent he's an exceptionally nice person who would go out of his way to help someone no matter what it was. Thank you Korel for everything you've done for me.
Y'all need to sign up!